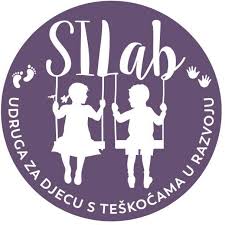 Izabel and Mateo Kovacic are proud to support Silab, a Croatian charity that provides and implements rehabilitation programmes for children with Down syndrome, autism and other dysfunctions in psychomotor development.
 When Mateo scored his first Chelsea goal, his 'silly-hand to the nose' celebration was a mystery."It's actually for my nieces, one of which has Down syndrome, and they do that [hand gesture] with me. I love her a lot and the celebration was for them."
 With donations from The Kovacic Foundation, Silab opened a new state of the art rehab centre in 2017. It is heartwarming work performed by dedicated professionals and carers committed to helping these children and many more like them. 
 The Modric Family have joined their compatriots in support of this wonderful and worthy charity. The proceeds from the sale of their rare and special items will go to them. Silab actively work with parents, other professionals, educators and teachers to compliment their own habilitation centre's expert team of paediatricians, physical therapists and occupational therapists to support and integrate each child into his or her everyday environment.
Donate