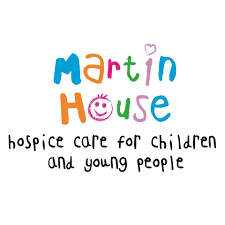 Martin House provides family-led care for babies, children and young people with life-limiting conditions. We support families from across West, North and East Yorkshire, both at our hospice and in the community. Our families are at the heart of everything we do and we value each child or young person as an individual with their own needs. We endeavour to ensure that every child and young person has access to palliative care when and where they need it.
Their mission is to help children and young people with a life-limiting condition, along with their families, to live well and fully, offering the best possible end of life care and support to the family in bereavement.
Gareth has become a great friend of Martin House, having first visited in 2017, where he met several families who were staying at the hospice for respite care. He then surprised our families again at Christmas time of that same year, and he made another visit to the hospice in December 2019, meeting with many of our young people who play Powerchair Football.
"It's always a very special place. You feel really humbled when you come back to visit, because sometimes we worry about things in life that just aren't important and whenever I come here, I see not only the enjoyment on the faces of the young people but also the enthusiasm and pride of the staff. Although you visit hoping to make other people happy, you leave here feeling very content. It's a very special feeling." – Gareth Southgate
Donate